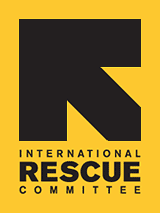 Since 1933, the IRC has provided hope and humanitarian aid to refugees and other victims of oppression and violent conflict around the world.
VOICES FROM THE FIELD
THE IRC BLOG
From harm to home [IRC at 75]

December 15, 2008
By The IRC
As we observe our 75th anniversary this year, International Rescue Committee president George Rupp is blogging about one moment from our rich history each month. You can read all his posts
here
.
This is the 12th and final installment of my series of messages commemorating the IRC's 75th anniversary.                Just four words summarize the IRC's mission and work throughout our 75-year history: from harm to home.                Our roots are in rescuing refugees from the murderous totalitarianism of Nazi Germany and then helping them to escape. That far-sighted initiative was the first instance of our commitment to helping victims of oppression flee and start their lives anew, either here in the United States or elsewhere. These refuges set the pattern: from harm to home.                We continue to honor this core identity as we seek to keep open the door of opportunity to refugees who qualify for resettlement in the United States.  We have 24 resettlement offices around the country.  Many members of our staff in those offices are themselves refugees who know from their own experience how to help people who have lost everything to reestablish their lives and livelihoods in a matter of months.                At the same time, our work around the world also exemplifies our commitment to the movement from harm to home.                A few numbers tell the story.  There are over 40 million uprooted people in the world.  Yet under presidentially-set ceilings only 80,000 of them will gain admission to the United States this year, which means that only two out of every thousand refugees has any prospect of resettling in the United States.  That is why the IRC works to create new beginnings for displaced people in 42 countries around the globe. Whether in Sudan or Afghanistan, Boston or Boise, we make the most of every available resource. The most crucial source of revenue is the private donations that allow us to set our own agenda. But we then multiply those gifts six times over with public funds from the U.S. and other developed-world governments, the European Union, and the U.N.  Similarly, we make the most of our "human capital":  in staffing our international programs, we employ 50 times more local citizens than specialists from elsewhere. From 1933 through its rise to global prominence, the IRC has been fortunate in attracting remarkably capable and accomplished board members, and, since 2004, overseers. They are diverse in their backgrounds—a number of them have been former refugees—and political leanings. But all of them share a commitment to freedom, human dignity, and the cause of refugees.  All give generously of their time, talent, and expertise. They support and monitor the organization, approve new programs, and ensure that every donor's contribution is spent wisely and effectively. We have also been fortunate to attract first-rate volunteers. In the United States, we have six times as many volunteers as employees in our resettlement offices.  When I visited our office in Boise, Idaho, in October, I was pleased to see that our staff of 12 was supported by 180 volunteers who play a critical role in helping newly arrived refugees get settled in their new community. But as important as board members, overseers, and volunteers are, the most crucial IRC resource is our dedicated and talented staff members.  I am impressed with the caliber of people that the IRC attracts. Colleagues who have been associated with the IRC for decades tell me that we have always been able to attract exceptional people, and today that is certainly the case.  I have visited practically all of our U.S. and international offices, and I have almost always come away inspired by the motivation, intelligence, and devotion of the people in charge on the frontlines.  The strength of our staff, along with our board, overseers, and volunteers, augurs well for the IRC as we begin our 76th year!
No comments yet.