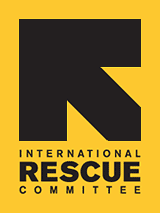 Since 1933, the IRC has provided hope and humanitarian aid to refugees and other victims of oppression and violent conflict around the world.
VOICES FROM THE FIELD
THE IRC BLOG
Help for Iraqis 'Grossly Inadequate' [This Week's Voices]

March 22, 2008
By The IRC
This week's photo: This Iraqi refugee family has found temporary shelter in Jordan. Credit: Jiro Ose
This week's round-up of notable quotes from the news and the Web:
"The U.S.-led invasion of Iraq five years ago and its violent aftermath have produced one of the largest humanitarian crises of our time, yet the 'Coalition of the Willing' has been mostly unwilling to own up to it and provide adequate aid for the innocent bystanders."
- A new International Rescue Committee Commission report calling the U.S. and world response to the Iraqi refugee crisis 'grossly inadequate.' More than four million Iraqi civilians are estimated to be uprooted by violence and in dire need of help in a crisis that is largely hidden from the public and ignored by the international community.
"I'm here to see my children happy and laughing, I want them to drink orange juice in the morning. In Baghdad they smelled and drank smoke and rockets."
- Nazar Joodi, an Iraqi refugee resettled by the IRC with his family in the
Washington D.C.
area,
speaking with The Washington Examiner
.
"I don't think I have ever worked so closely with the private sector."
- Pam Flowers, IRC country director in Azerbaijan, quoted in The Christian Science Monitor for an article about community projects in Azerbaijan created by the oil company, BP.
"If we don't make our best-faith efforts, with the best methods available, we'll get back to the bad old days when someone makes up a number … and [the number] is going to get perpetuated."
- Richard Brennan, IRC senior health director, speaking with The National Journal for an article about accurately counting refugee flows or deaths caused by war and famine. A new IRC survey has found that 5,400,000 people have died from war-related causes in Congo since 1998 – the world's deadliest documented conflict since WW II.
No comments yet.