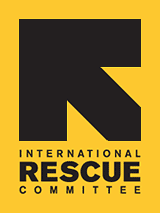 Since 1933, the IRC has provided hope and humanitarian aid to refugees and other victims of oppression and violent conflict around the world.
VOICES FROM THE FIELD
THE IRC BLOG
Helping Haitian quake survivors feel safer [Photos]
My International Rescue Committee colleague Lucy Carrigan is in Port-au-Prince to document the IRC's work assisting Haitians whose homes were destroyed and whose lives were turned upside-down by the earthquake that struck Haiti on January 12. Six months after the disaster, 1.5 million quake survivors are still living in crowded tent settlements around the city -- such as Teleco, which sprang up when families made homeless by the quake fashioned makeshift shelters in an old auto yard downtown.
Yesterday afternoon, Lucy had a chance to attend a workshop the IRC organized to help Teleco's Camp Security Committee draft guidelines for itself. The goal of these guidelines is to make the whole camp safer. Lucy shared these photos from the session.
The Camp Security Committee members were elected by their neighbors in Teleco. When they go back to the camp after the workshop, they will post the code of conduct they have developed for themselves in order to get feedback from their fellow residents.

The IRC has also been distributing items to help make quake survivors safer in what can be poorly lit and unsafe conditions in these temporary tent settlements Something a small as a flashlight...
...or something even smaller -- a whistle -- can make a big difference. Lucy is posting updates and photos from Haiti on Twitter. Follow her at twitter.com/theIRC. To learn more about the IRC's work in Haiti and how you can help, visit theIRC.org/haiticrisis.
No comments yet.