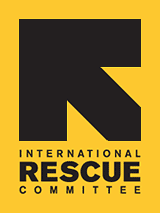 Since 1933, the IRC has provided hope and humanitarian aid to refugees and other victims of oppression and violent conflict around the world.
VOICES FROM THE FIELD
THE IRC BLOG
Quoted: Helping "petrified" Syrian refugees

March 16, 2012
By The IRC
"An atmosphere of fear pervades the refugee community. Many are petrified that if they speak out or identify themselves, their relatives could become targets of the Syrian secret police, or when they return, they could face retribution for leaving the country."
- Luan Meraku,who is overseeing the International Rescue Committee's emergency response in Jordan. As violence in Syria escalates, dozens more Syrians arrive in Jordan via a single border crossing. Others illegally cross the desert border, which makes them difficult to track and assist.
No comments yet.