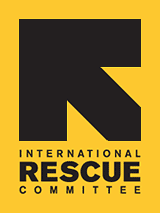 Since 1933, the IRC has provided hope and humanitarian aid to refugees and other victims of oppression and violent conflict around the world.
VOICES FROM THE FIELD
THE IRC BLOG
Helping young refugees adjust to NYC life
Haider Alzubaidy, a student at an IRC summer program for refugee youth, speaks with WABC TV.
(WABC TV)
"I have to run to other side, like to, like, zig-zag all the way to the school, because if I walk slowly, the sniper will catch me and kill me"
- Haider Alzubaidy, a native of Baghdad, Iraq, remembering how he would run to school to avoid being shot by a sniper. Resettled in the United States, Haider is now a student at the IRC's Summer Youth Academy, learning how to adjust to life and education in New York City. He and some of his classmates recently told their story to WABC TV. You can watch video here.
No comments yet.