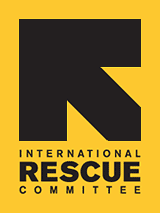 Since 1933, the IRC has provided hope and humanitarian aid to refugees and other victims of oppression and violent conflict around the world.
VOICES FROM THE FIELD
THE IRC BLOG
Hope for Northern Uganda

Photo: Thatcher Hullerman Cook
An insightful look at Uganda's fragile recovery from IRC advocacy and government relations VP Anne C. Richard, and Thomas Bohnett of the IRC Uganda program.  If there is anywhere in Africa where people might have lost all hope, it is northern Uganda.  The Acholi people of this region suffered for twenty years from a war in which the main targets were civilians and, especially, children.  The weapons used most commonly against them were rape, abduction, and torture.    Remarkably, though, hope is on the rise again in northern Uganda.  Peace talks in Juba (in nearby southern Sudan) between the rebel Lord's Resistance Army (LRA) and the Government of Uganda continue pretty much on track. Encouraged by the progress of the peace talks and by a sharp decrease in attacks by LRA, people are going back to their homes.  Most weeks, UN Security reports indicate no LRA activity in northern Uganda. Not everywhere, and not all at once, but for the first time in a long time masses of people are able to act out of hope instead of fear.  In Lira District, 95% of people have returned home.  In some areas it's hard to even spot the camps where the displaced once lived - as they leave, people dismantle the crude, temporary huts in the camps, a signal that they believe that these horrible times are coming to an end.   Of course, life does not return to normal immediately when people leave the camps.  The first stop on the route home may be either satellite or transition camps.  When people do return to their villages, the challenges are everywhere: homes need to be rebuilt brick by brick.  Schools, used by rebels as garrisons during the conflict, need new roofs, desks, and chairs.  Long-abandoned fields need plowing, which farmers, having lost their livestock in the conflict, will do by hand.  Rebuilding is a difficult process that will take many years.   This week, the Government of Uganda announced a landmark reconstruction package of unprecedented scale - $600 million for roads, schools, and health clinics in northern Uganda.  This represents a significant promise of investment in the marginalized areas of the north by international partners.  More importantly, the Ugandan Government has committed to provide 30% of that funding itself.  Right now this is a highly symbolic gesture – but an important one, and IRC will lobby donors to follow through on their commitments.   There will be setbacks on the road to recovery.  Recent floods showed just how fragile the recovery is, and just how thin the margin of survival is for most of Northern Uganda.  Unrest in the northeast of the country – the Karamoja areas – also demands attention, development and peaceful solutions to conflict.  But a nascent peace and promises of new investment mean that the primary ingredients for stability and security are moving into place.  The International Rescue Committee will strive in the coming months to match the resilience of the people of Northern Uganda with a dedication to help restore and rebuild.  With hard work, someday the war may become just an awful memory. Anne will be speaking at the GuluWalk event in Washington, DC tomorrow--last year's GuluWalk brought together more than 30,000 people in 82 cities and 15 different countries to urge the world to support peace in northern Uganda.