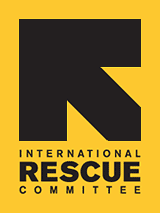 Since 1933, the IRC has provided hope and humanitarian aid to refugees and other victims of oppression and violent conflict around the world.
VOICES FROM THE FIELD
THE IRC BLOG
Hoping for a peaceful beginning for South Sudan
The IRC has been working in South Sudan for two decades and will continue providing the South Sudanese with urgent supplies and services and ongoing development initiatives to build the foundation for a safe, healthy, and successful nation.
Photo: Christopher Scott/IRC
We are keeping our fingers crossed, hoping for a smooth and peaceful beginning for South Sudan, which is scheduled to gain independence as a nation on July 9. One potential stumbling block was sidestepped on June 20, when representatives of Sudan and South Sudan reached a temporary agreement on administration and security for the Abyei region, to which both north and south lay claim. But troubles persist in the state of South Kordofan. Although now part of the north, the state in the Nuba Mountains is home to many former soldiers who fought for South Sudan during the long civil war and who are refusing to lay down their arms. Attacks by Sudan Armed Forces have led to the displacement of nearly 75,000 people. The UN and President Obama have condemned the fighting, but the situation remains unresolved. We are preparing to provide assistance if and as refugees flee south.

No comments yet.