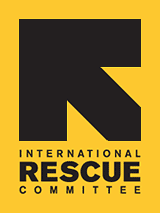 Since 1933, the IRC has provided hope and humanitarian aid to refugees and other victims of oppression and violent conflict around the world.
VOICES FROM THE FIELD
THE IRC BLOG
How to Help: Charitable rollovers extended to Jan. 31

January 28, 2013
By The IRC
Syrian refugee children at the Domiz camp in northern Iraq. The IRC is providing support to tens of thousands of people displaced by the escalating civil war in Syria.
Photo: Peter Biro/IRC
A unique opportunity is currently available — through January 31, 2013 only — to make a contribution to the International Rescue Committee. Congress just enacted a new law extending IRA charitable rollovers for 2012. You can take advantage of this opportunity in one of two ways:
Make a rollover gift in January 2013 and elect to have it considered made in 2012;
Or, if you received a distribution from your IRA in December 2012, you may be eligible to transfer the distribution to the IRC and have it qualify as a rollover gift.
The new legislation keeps in place all of the previous requirements, including that you must be at least 70 ½ years of age when the gift is made, and the gift from the IRA cannot exceed $100,000 per person or $200,000 for a couple in a given year.
We strongly recommend you consult with a qualified attorney or tax advisor before moving forward with an IRA rollover gift or making changes to your estate plans. This information is not intended as tax or legal advice.
For more information, please contact Tom Schloegel, director of gift planning and major gifts, at +1 212 551 3057.
The IRC's Impact
The IRC is consistently awarded high marks by charity watchdog groups and respected publications for the efficient use of our financial support and the effectiveness of our work.
Learn more about our impact and accolades.
No comments yet.