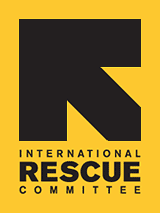 Since 1933, the IRC has provided hope and humanitarian aid to refugees and other victims of oppression and violent conflict around the world.
VOICES FROM THE FIELD
THE IRC BLOG
I was here: World Humanitarian Day, August 19

August 14, 2012
By The IRC
International star Beyoncé, the United Nations and humanitarian aid organizations are working together to shine a spotlight on humanitarian work and encourage people around the world to get involved by doing something good for others.
The International Rescue Committee is honored to be part of this amazing campaign -- we hope you'll join us.
World Humanitarian Day is this Sunday, August 19. Add your voice right now.
No comments yet.