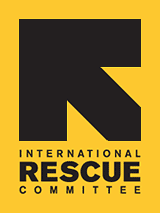 Since 1933, the IRC has provided hope and humanitarian aid to refugees and other victims of oppression and violent conflict around the world.
VOICES FROM THE FIELD
THE IRC BLOG
This Week's Voices: "If I didn't come to teach there would be an empty classroom"

December 2, 2011
By The IRC
Uwizera Desange, 23, teaches fourth grade in an area of the Democratic Republic of Congo that is still being ravaged by violence.
Photo: Aubrey Wade/IRC
Hear from a teacher who is trying to keep kids learning amid crisis in eastern Congo --- plus, other notable quotes touching on the work of the International Rescue Committee around the world:

"If I didn't come to teach there would be an empty classroom."
-
Uwizira Desange
, who teaches fourth grade in a primary school in a violence-torn area of eastern Democratic Republic of Congo
"You want to do your best but (at times) you're overtaken by emotions and breakdown and ask why?"
-
Sirat Amin
, head nutrition nurse at an IRC hospital that treats severely malnourished Somali children in Dadaab, Kenya
"They were drawing flowers, bugs, houses – all the things that children draw."
-
Emily Holland
, former IRC communications officer, on the recovery of children she met in IRC "child-friendly spaces" in Darfur who were once so traumatized they drew only pictures of bombings.
"There is inadequate sanitation and large amounts of waste are building up in residential areas. It is a breeding ground for disease."
-
Christine Petrie
, IRC deputy program director in Thailand, on the flooded neighbohoods where many Burmese refugees live in the capital, Bangkok.
"Abilene is my city."
-
Ali Mitachi
, refugee from the Democratic Republic of Congo who was resettled in Abilene, Texas, through the IRC.