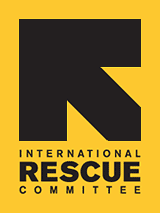 Since 1933, the IRC has provided hope and humanitarian aid to refugees and other victims of oppression and violent conflict around the world.
VOICES FROM THE FIELD
THE IRC BLOG
International Rescue Committee: 2011 Annual Report

June 7, 2012
By The IRC
The IRC's annual report, covering the organization's work for the year 2011, was published this week. George Rupp, the IRC's president, said, "It covers an extraordinary year in which, with your critical support, the IRC responded to the needs of people who were devastated by massive natural disaster, were uprooted from their homes by civil conflict, or were dealt the challenge of rebuilding their lives after peace finally returned to their communities."
The report features a special report and photo essay on the IRC's lifesaving work in the Horn and East Africa during last year's devastating drought and profiles of IRC partnerships with local aid groups and grassroots organizations in Zimbabwe, Libya and Japan. The report also includes articles from Pakistan and Myanmar; an overview of New Roots, the IRC program that helps refugees in the U.S. establish community gardens, farmers' markets and farm-based businesses; and an account of the sometimes perilous journey of a Burmese refugee family from Southeast Asia to a new life in the United States.
No comments yet.