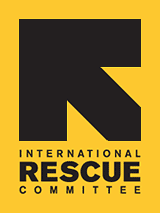 Since 1933, the IRC has provided hope and humanitarian aid to refugees and other victims of oppression and violent conflict around the world.
VOICES FROM THE FIELD
THE IRC BLOG
International Youth Day

August 12, 2010
By The IRC
Photo: Women's Refugee Commission
"Today marks International Youth Day. For the more than 8 million displaced young people—ages 15 to 24—around the world, there is little cause for celebration. Most of these young people are not in school—and many have never even been to school. The majority struggle to find work and are often unemployed. Sadly, the reality for most refugee youth is that they will be displaced from their homes for an average of 17 years."
- Jenny Perlman Robinson, senior program officer for children and youth programs at our affiliate organization, Women's Refugee Commission, writes about International Youth Day as an opportunity to take concrete steps that result in improving the lives of displaced youth. You can read her blog post here.
No comments yet.