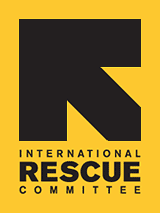 Since 1933, the IRC has provided hope and humanitarian aid to refugees and other victims of oppression and violent conflict around the world.
VOICES FROM THE FIELD
THE IRC BLOG
Investing in women and girls: Your voice was heard in Congress
Photo: Aubrey Wade/The IRC
With the International Affairs budget facing deep cuts on Capitol Hill, investment in women and girls around the world has been in peril. Since International Women's Day in March, our supporters rallied together to send over 123,000 emails to Congress on this issue, encouraging legislators to wake up to the fact that women and girls all over the world deserve to be more than numbers on a spreadsheet. Together, we sent a resounding call to Congress that international programs are critical to not only protect and empower women and girls but also build a safer, better world for everyone.

Thanks to the efforts of our supporters and advocates, the International Affairs Budget for fiscal year 2011 passed by Congress will allow programs that help women and girls to continue for now.

As we take a moment to celebrate this success, we also face the road ahead. Just last week, the House passed a budget resolution for fiscal year 2012 that would cut the International Affairs budget 27% from its size in 2010. With the International Affairs budget at risk for cuts once again, the IRC remains committed to ensuring that women and girls are a priority. We hope that you will continue to support our efforts.

When Congress makes choices about how the United States spends its money, it's important that we all understand the facts. A February survey that asked respondents to estimate how much of the federal budget goes to foreign aid found an average estimate of 21%. Amid perceptions that the International Affairs budget makes up a large portion of the total federal budget, it's not surprising that a January Gallup poll concluded that 59% of Americans favor a cut to foreign aid.

In reality, the International Affairs budget makes up just 1% of the federal budget. As the 2012 budget is devised, let's make sure the facts are kept straight. Stay tuned in the coming weeks for how you can continue to stay engaged and involved.