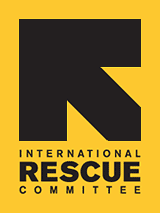 Since 1933, the IRC has provided hope and humanitarian aid to refugees and other victims of oppression and violent conflict around the world.
VOICES FROM THE FIELD
THE IRC BLOG
Iraq, 10 years on: "I left my heart in Baghdad"

March 19, 2013
By The IRC
For the International Rescue Committee's Taghreed, teaching resettled refugees is a chance to help and support others like her.
by Jordan Helton
Taghreed and her brothers knew the consequences they would face if the wrong people discovered their association with foreign organizations and companies in Iraq. Her own work with the IRC in Baghdad, which she kept secret from everyone in her neighborhood, put her in danger of harassment, kidnapping or worse.
"Most, if not all—sometimes even family members—didn't know we were working with Americans," Taghreed says.
Even before she joined the IRC, she recalls, she would phone home every morning as soon as she arrived at work to let her mother know she had gotten to work safely.
"You weren't sure if you'd get where you're going," she says. "Any cars in the street could be bombs."
After spending more than two decades working as a teacher and educational adviser in Iraq, Taghreed joined the IRC in Baghdad in 2009 and worked with its education program for three years until her departure for the U.S.
"I wasn't doing things because of salary," she says. "I do things because I believe in my work. Education is something I believe in."
But the danger to her and her family reached a tipping point when two of Taghreed's brothers began receiving threats for working with American companies. "That was a reason for others to be kidnapped and hurt," she says, referring to their association with U.S. organizations.
In October 2012, the IRC helped to resettle Taghreed in the U.S., one year after her parents left Iraq. Taghreed still has one brother in Baghdad waiting to join them in New Jersey.
"I had to leave," she says, remembering her heartbreak as she separated herself from her work, heritage and everything familiar. "It was the hardest decision in my life." She briefly considered staying behind in Baghdad, but the cultural perceptions of a woman living alone might itself place her in harm's way.
"Living alone there, culturally, it's still unacceptable," she says. "No matter how independent I am, how self-confident, how educated—that doesn't count."
Changing this attitude has been an important part of Taghreed's professional life in Iraq and now in the U.S.
"I am biased to two things," Taghreed says. "I am biased to women and to education."
One of her goals throughout her career has been to give those she teaches and works with, especially young girls, a chance to speak their opinions in a safe space and learn how to respect differences in others—a new opportunity in a country where dissent was risky under Saddam Hussein's regime, and a message sometimes missing in Iraqi education today.
"Children are dropping out of school for different reasons," says Taghreed. "The level of living is not good. Education there became something of a luxury…. Within the next 10 years, if we don't solve these important issues, I don't think we'll have a healthy next generation."
Young girls, especially, still endure many hardships, including coercive marriages and lack of education, and may not have the self-confidence to speak up for themselves. Taghreed says these issues are overlooked because they don't seem as important when compared to the security situation in Iraq or the death tolls from the war.
"We need to teach children that they have the right to say their opinions," she explains. "At the same time, they need to listen and respect other people. Being different is okay."
Taghreed continues to work for the IRC teaching English to refugees in Elizabeth, N.J., a job she loves because it gives her the opportunity to help others in situations similar to her own.
"I understand the students in my class—I am a refugee, just like them," she says.
Taghreed has had to meet the same challenges her students face every day: the stress of leaving a home, the difficulties of resettlement, and the adjustment to American life.
But while she emphasizes that change is not necessarily bad, she understands that everyone, like herself, needs time to accept new realities.
"It's not a t-shirt or a jacket I am changing—my whole life changed," she says. "I left my heart in Baghdad."

Jordan Helton is an International Rescue Committee media relations intern, based in New York.

Iraqi Refugees' Stories
Dalya Sarkees
can still describe the colorful dawn sky above Baghdad the morning the U.S.-led invasion started. She's one of thousands of Iraqi refugees resettled in the U.S. by the IRC as violence continues to plague the country a decade after the war began in 2003.
Iraq, 10 Years On
A decade later
, there are more than 1 million Iraqis who have little hope of returning to their homes due to ongoing violence. Tens of thousands of others are in danger because they worked for the U.S. military. The IRC is providing vital aid and calling the world's attention to their plight.
No comments yet.