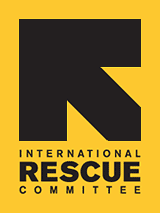 Since 1933, the IRC has provided hope and humanitarian aid to refugees and other victims of oppression and violent conflict around the world.
VOICES FROM THE FIELD
THE IRC BLOG
The IRC in 2012: the promise of rescue
Syrian refugees at the Zaatari camp on the Jordan-Syria border.
Photo: Peter Biro/IRC
It is after midnight in the Middle East, and a stream of uprooted lives pours into the Zaatari refugee camp in Mafraq, Jordan.
At this late stage in Syria's civil war, these refugees were among the most reluctant to leave their homeland. Many had endured more than a year of shelling, sniper fire, blackouts, and food shortages. They had prayed for and imagined a different outcome — one that would allow them to remain in their homes and reclaim their way of life.
But it was not to be: like tens of thousands of their countrymen and women before them, they made their way through an earthly hell to this ancient border city.
And because of International Rescue Committee donors, a different side of humanity awaited them:
Truly caring people, offering a warm greeting, clean water and a safe place to sleep;
Dedicated doctors and nurses, putting their own lives on hold to tend injury and disease;
Experts in child protection, ready to teach, smile, comfort, and listen.
The crowded Zaatari camp is one of hundreds of places in our troubled world where aid like this is being delivered right now, thanks to the continued support of IRC donors.
Syria's civil war is but one crisis the IRC will confront in 2013. Already more than 200,000 Syrians have sought safety in Jordan since the fighting began 21 months ago. On an average night, 700 more will cross the desert border to join them. Most will be women and children with no money and few belongings, and the majority will become urban refugees.
To ease their harsh conditions, the IRC will help with the essentials of daily life: sanitation resources, water, and security. Our well-supplied clinics in the border cities of Ramtha and Mafraq will provide much-needed primary health care and emergency medication. In the months ahead, we hope to offer counseling to the traumatized as well.
War in all its forms is a factor in many of the 40+ countries where the IRC is at work. Whether on the front lines or in temporary settlements, or in camps where frightened multitudes have fled, support from our donors enables the IRC to ease the suffering of war in many different ways.
To Help

All online gifts will be matched dollar-for-dollar up to $2.1 million through December 31.
No comments yet.