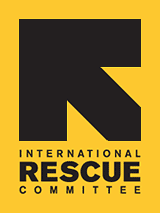 Since 1933, the IRC has provided hope and humanitarian aid to refugees and other victims of oppression and violent conflict around the world.
VOICES FROM THE FIELD
THE IRC BLOG
The IRC in 2012: renewal
Left: Baby Minhaj Gedi Farah, one week after he arrived at the IRC hospital emaciated and at the brink of death last summer. Right: A chubby-cheeked and playful Minhaj two months after leaving the hospital.
Photo: (L) Peter Biro/IRC (R) Photo: Edward Macharia/IRC
The word "renewal" brings to mind another story I would like to share with you. It is one I have written about before — a year ago, when the face of an emaciated seven-month-old boy shook the world.
It is the story of
Minhaj Gedi Fara
, who emerged from famine- and violence-choked Somalia in late July 2011 weighing less than seven pounds. A picture taken of the suffering child by a photojournalist visiting the IRC health center in Kenya's Dadaab refugee complex became the face of humanitarian crisis in the Horn of Africa.
Three months later, a more joyful image of Minhaj touched the world. After intensive therapeutic feeding and three blood transfusions overseen by the IRC's Dr. John Kiogora, Minhaj's weight reached nine pounds — enough to plump up his cheeks and enable his release into the arms of his eager mother. He would still need outpatient treatment for tuberculosis and he was still a refugee, but his life was saved and his recovery was on track.
Today, a few months shy of his second birthday, Minhaj remains in Dadaab, just as the Horn of Africa remains stricken with drought and food insecurity. At a recent checkup at the IRC hospital, he was the picture of health, and his mother could not have been happier.
In Dr. Kiogora's words, "It gives you inspiration and energy to continue serving the people who need you."
At the beginning. In the aftermath. And always.
For nearly 80 years, these words have spoken not just of the IRC's character and commitment, but of our donors, as well. They are reflected in the survival and rescued potential of little boys like Minhaj, hopeful women like
Chantal
, and industrious new New Yorkers like
Ah Lun
.
And they are present in the unspoken fears and prayers of people we have yet to meet, courageously crossing the border between harm and home, even as I write this.
May their struggles remind you that even in the worst of circumstances, the best of humanity can rise. And it rises still further with every gesture of support you make to the work of the IRC. You have my deepest thanks and best wishes.
To Help
No comments yet.