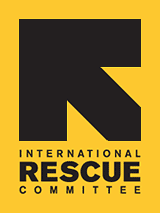 Since 1933, the IRC has provided hope and humanitarian aid to refugees and other victims of oppression and violent conflict around the world.
VOICES FROM THE FIELD
THE IRC BLOG
IRC "detectives" finding families in Haiti
"I watched them embrace when they first saw each other. It was like a miracle"
- IRC caseworker Barbara Morreau on reuniting 2-year-old Geralda with her aunt Carole, who thought the little girl had died in January's devastating earthquake in Haiti. Read more stories about how the IRC is helping family members separated by the quake find each other in a new photo essay posted on our Web site.
No comments yet.