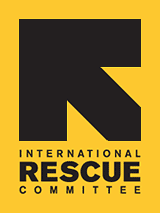 Since 1933, the IRC has provided hope and humanitarian aid to refugees and other victims of oppression and violent conflict around the world.
VOICES FROM THE FIELD
THE IRC BLOG
IRC in the news

December 1, 2011
By The IRC
A view over the Kahe camp in the Democratic Republic of Congo's North Kivu province. The camp was set up to shelter people who have been displaced by ongoing violence in eastern Congo.
Photo: Aubrey Wade/IRC
The World Debate—The future of Congo: Is the DRC a failed State?
BBC Radio, Nov.25
Ahead of Congo's national elections, Ciaran Donnelly, Congo country director, participated in a wide-ranging debate before a live audience in Kinshasa on the question of whether the Democratic Republic of Congo a failed state. Donnelly discussed the IRC's role—and the role of NGOs—in Congo. The debate was broadcast worldwide.

For nutrition specialist Sirat Amin, nursing children like Minhaj Gedi Farah back to health is an ongoing battle in the world's largest refugee camp. Amin works as the head nutrition nurse at the International Rescue Committee hospital in Dadaab, Kenya, near the Somali border where he spoke about his work in the children's ward. 'You want to do your best but (at times) you're overtaken by emotions and breakdown and ask why? 'he said."

Article and slideshow by the IRC's Peter Biro about the IRC's lifesaving work in central Somalia.

"The loan association in Mathare, the language school in Eastleigh and the legal assistance organization are all supported by International Rescue Committee, IRC, which is partly financed through SIDA" [Swedish International Development Cooperation Agency].

The goal of the program — a successful collaboration between IRC and the local health department — is to empower the newcomers.

The couple and a son, Rejoice, who is now 5, were resettled in Abilene through the International Rescue Committee. Rejoice now has a brother, Daniel, 3, who was born in Abilene. In just four years, the family has become Americanized enough to know about Thanksgiving, including the history behind it.
Posted in
Africa
,
United States
,
US - Dallas, TX
,
US - Salt Lake City, UT
,
D.R. Congo
,
Kenya
,
Somalia
| Tags:
resettlement
,
news
,
humanitarian aid
,
Ciaran Donnelly
,
Congo elections
No comments yet.