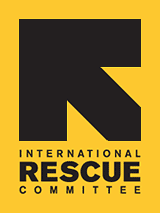 Since 1933, the IRC has provided hope and humanitarian aid to refugees and other victims of oppression and violent conflict around the world.
VOICES FROM THE FIELD
THE IRC BLOG
The IRC Responds to Unfolding Humanitarian Crisis in War-torn Sri Lanka
  Amid growing fears of a humanitarian catastrophe, the IRC is preparing to bring aid to thousands of displaced Tamils in camps in northern Sri Lanka. Some 150,000 people have fled the recent flare-up in fighting between the Sri Lankan army and the Tamil Tiger rebel group, and are living under tents and tarpaulins in sweltering, unsanitary conditions. The IRC's Sri Lanka representative Gordon Bacon recently assessed conditions in the Menik Farm camp near the town of Vavuniya, where approximately 100,000 people have sought shelter. "The people had a look of utter despair but for the first time in months, or maybe years, they knew they were safe and about to receive help," Bacon says. Read more
No comments yet.