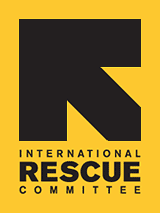 Since 1933, the IRC has provided hope and humanitarian aid to refugees and other victims of oppression and violent conflict around the world.
VOICES FROM THE FIELD
THE IRC BLOG
IRC Staff Pick: "In the Hot Zone" by Kevin Sites
One of the world's most respected war correspondents, Kevin Sites spent five years covering global war and disaster for several national networks. While working for NBC, he drew both praise and death threats for videotaping a U.S. Marine shooting a wounded Iraqi insurgent in a Fallujah mosque. Kevin talks about that controversial incident in his new book, "In the Hot Zone: One Man, One Year, Twenty Wars," which chronicles the year he spent as a solo Web journalist, posting multimedia dispatches from the world's "hot zones."
Without the backup of a big TV network, he relied on nonprofit organizations to help him get close to the conflicts he covered. The IRC was one of them, and the book includes anecdotes about IRC staffers Kevin met in Congo and South Sudan. He calls them "unknown soldiers" who have taken on dangerous work helping people caught up in war zones.
Kevin visited the IRC in New York on Thursday to talk about the Hot Zone project and read from the book. In one selection, he describes grappling with how best to tell the stories of child soldiers, of rapes and of poverty -- stories readers find so overwhelming, he says, they "often have the effect of shutting people down, rather than helping them step up."
No comments yet.