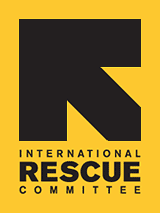 Since 1933, the IRC has provided hope and humanitarian aid to refugees and other victims of oppression and violent conflict around the world.
VOICES FROM THE FIELD
THE IRC BLOG
IRC supporting women in the new Libya
Libyan women and children attend an anti-Gaddafi demonstration at Martyr's Square in Tripoli September 2, 2011
Photo: Reuters/Zohra Bensemra
TRIPOLI, Libya -
They are four young women, who, like so many others in post-Gaddafi Libya [map], are brimming with optimism and enthusiasm. They are all under 25, current or recently graduated engineering students, and comprise two sets of sisters. The two eldest, Amira and Ibtihal say they've dreamed of opening a women's center since they attended high school together. When fighting came to the streets of the capital Tripoli this past summer, the four were among the 200,000 who fled the country. Abounding with passion and funded by family and friends, they worked with women in refugee camps in neighboring Tunisia. And since their return to Tripoli in August, they've been transforming the aptly named Phoenix from an altruistic concept, to a fully-fledged, non-governmental organization (NGO).
When I met the four in Tripoli in late September, they outlined their ambitious proposal. Initially, they intend to start out with a "safe area" for women to talk. It might consist of a dining room, a workroom with computers, and a study area. The intention is to start small, in both physical and community terms. "We don't want a place for psycho-social work," says Ibtihal, "but rather a place to meet others, and share experiences. Then if we detect deeper issues, we can approach them."
It's unclear just how prevalent those deeper issues are. A 2006 Human Rights Watch report described Muammar Gaddafi's Libya as being "ahead of many countries in the Middle East and North Africa in terms of formal gender equality" while at the same time, "rigid social norms governing women's and girls' participation in society" left them vulnerable to what a 2009 Arab Human Development Report characterized as abuse and exploitation. And while there were a number of high profile allegations of rape used as a weapon in Libya during this year's fighting, it remains unclear how widespread violence against women was.
This week the International Rescue Committee announced its support for Phoenix's efforts. It will fund the NGO as it moves from concept to reality. Starting an efficient and effective NGO is never easy, especially in a country like Libya, with no history of independent charitable organizations. So part of the IRC's support will include management and technical assistance provided by an IRC women's empowerment advisor, who heads to Tripoli this week. The IRC is also providing direct financial support for the startup, with funding to rent office space, and to buy office equipment and furniture.
As IRC field director Daire O'Reilly notes, the timing is critical. "Women's issues in Libya reflect an almost categorical lack of civil representation or community cohesion over the past 42 years of Gaddafi. Now there's an opportunity to change that, and our support of Phoenix will help achieve the goal."
The intention of the four leaders of Phoenix is to start small, but to broaden their impact and reach. "We're also thinking about small business support, because many women here do not work. They're used to just taking their money from their husbands. We want to empower them," says Amira. "We Libyan women don't go to seek help, especially if it's related to our personal life. So it's hard to expect women to come and tell us about issues in their lives, that's why opening a day center for women is the perfect start."
This is the IRC's second project in the new Libya. In October, we also provided emergency hygiene kits to those who fled the fighting.
No comments yet.