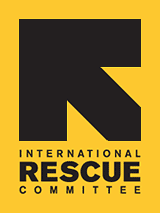 Since 1933, the IRC has provided hope and humanitarian aid to refugees and other victims of oppression and violent conflict around the world.
VOICES FROM THE FIELD
THE IRC BLOG
"It's time to put politics aside" [This Week's Voices]

May 9, 2008
By The IRC
Photo: Reuters, courtesy www.alertnet.org
A weekly round up of notable quotes from the news and the Web:
"You have to go in aggressive right away. The good news is that the government has called for international help and agencies like the IRC are now mobilizing to do that.  The international aid community knows how to do this if they are well-resourced.  I hope we will be in this instance. It's time to put politics aside and get on the ground and help people."
- Michael Kocher, IRC's vice president of international programs, speaking to CNN about the need for a massive and well-planned response to the cyclone disaster in Myanmar.
"Everything hinges on access. Unless there's a massive and fast infusion of aid, experts and supplies into the hardest-hit areas, there's going to be a tragedy at an unimaginable scale."
- Greg Beck, the IRC's Thailand-based Asia regional director, in a
statement
about the cyclone response issued today by the IRC.
"I never had a chance to talk to any of my family members yet. I hope I will be able to talk with them very soon."
- Tun Than, a Burmese case worker at IRC's Baltimore refugee resettlement office,
speaking with WMAR
. Than hasn't been able to reach his parents or other relatives in Myanmar since the cyclone hit.
"The magnitude of this disaster is worsening with every passing day. There is really a need for a massive response."
- Melissa Winkler, IRC emergency communications director, speaking with the The San Francisco Chronicle.
No comments yet.