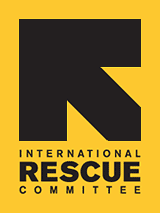 Since 1933, the IRC has provided hope and humanitarian aid to refugees and other victims of oppression and violent conflict around the world.
VOICES FROM THE FIELD
THE IRC BLOG
It's a fact

April 9, 2012
By The IRC
Every day millions of women walk four miles carrying as much as 40 pounds of water.
Take Action: Wake Up and take our pledge.
Every day, millions of women and girls confront threats to their safety, their health, their livelihoods and their dignity.
Pledge to spread the word. »
No comments yet.