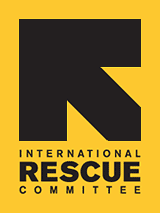 Since 1933, the IRC has provided hope and humanitarian aid to refugees and other victims of oppression and violent conflict around the world.
VOICES FROM THE FIELD
THE IRC BLOG
"Jambo, Ben Affleck"
"Actor Ben Affleck has just launched a new charity that aims to bring attention and funding to community groups in eastern Congo, including local organizations that aid survivors of sexual violence. That's good news in this conflict-ravaged region where atrocities are committed daily against women and girls, perpetrators go unpunished and prospects of stopping them are daunting. 'Jambo' (welcome) Ben!"
-- IRC vice president Anne Richard, in The Huffington Post, applauding actor Ben Affleck for joining with the IRC and others who are working to prevent and respond to sexual violence in eastern Congo.