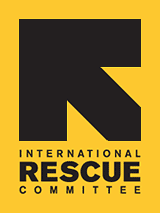 Since 1933, the IRC has provided hope and humanitarian aid to refugees and other victims of oppression and violent conflict around the world.
VOICES FROM THE FIELD
THE IRC BLOG
Join the IRC's first-ever live webcast - April 3rd

March 27, 2009
By The IRC
here
• 
Register for the Photos from the Field webcast at
www.theIRC.org/webcast
• 
Once you register, you will receive a confirmation e-mail, with a link to the webcast. On Friday April 3rd at 1:00 PM ET, just click the link, sign-in using your e-mail address, and watch the webcast directly from your computer.
  Take a journey behind the scenes of the International Rescue Committee's lifesaving work leading refugees from harm to home. Next Friday, you will hear the moving and inspiring stories behind six photographs from the front lines, told by the two IRC photographers behind the lens, Gerry Martone and Peter Biro.   Register today for the Photos from the Field webcast, which airs on Friday, April 3rd at 1 PM ET. Powerful photographs give us a window into the lives of the people we serve and the challenges they face to rebuild their lives. Gerry and Peter have documented the IRC's emergency response to crises across three continents. Though their moving photographs and intriguing stories from the front lines, they will take you to the ground in countries like Afghanistan, Myanmar, Congo, and Iraq. It's easy to tune into the webcast from the comfort of your own home or office. The photographs and discussion will be streamed live over the internet. During the webcast, you will also have the opportunity to submit questions for Peter and Gerry. Here's how to tune in: Register to watch the archived webcast
No comments yet.