News, Photos & Videos
›
Blog
› Join Sarah Wayne Callies, Morena Baccarin, Romola Garai, Téa Leoni and Alyssa Milano -- stand with women and girls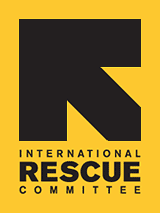 Since 1933, the IRC has provided hope and humanitarian aid to refugees and other victims of oppression and violent conflict around the world.
VOICES FROM THE FIELD
THE IRC BLOG
Join Sarah Wayne Callies, Morena Baccarin, Romola Garai, Téa Leoni and Alyssa Milano -- stand with women and girls

March 8, 2012
By The IRC
Today -- International Women's Day -- actors Sarah Wayne Callies (The Walking Dead), Morena Baccarin (Homeland) and Romola Garai (The Hour), Téa Leoni and Alyssa Milano are signing the International Rescue Committee pledge to stand with women and girls.
The social action pledge drive is part of the IRC's annual Wake Up Campaign to increase public engagement in the struggles women and girls confront in conflict and disaster zones where we work – spiraling sexual and domestic violence, high rates of maternal and infant mortality and limited access to health care, clean water, education and economic opportunities.
"When women are given the resources they need to build their communities they are unstoppable," says
Sarah Wayne Callies
, who serves as an
IRC Voice
. "Now is the time to shine a light on the potential they hold and the very real and easy ways in which we can all invest in their future."
Take Action: Wake Up and sign our pledge
Every day, millions of women and girls confront threats to their safety, their health, their livelihoods and their dignity.
Pledge to spread the word. »
No comments yet.