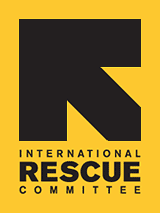 Since 1933, the IRC has provided hope and humanitarian aid to refugees and other victims of oppression and violent conflict around the world.
VOICES FROM THE FIELD
THE IRC BLOG
Join Us! World Refugee Day Events Next Week
Burundian drummers perform at IRC's World Refugee Day event in Atlanta in 2007. Photo: The IRC
World Refugee Day — coming up Friday, June 20 — is a chance to pause and ponder the incredible courage it must take to start over in a new country when war has ripped apart your own.  It's also a great time to celebrate the contributions refugees have made in their new communities, despite the odds.  Join the International Rescue Committee for World Refugee Day events next week in Atlanta, Baltimore, Boston, Charlottesville, Phoenix, San Diego, the San Francisco Bay Area, San Jose, Seattle, and Tucson. The line-up includes art exhibitions, dance performances, dine-out nights, film screenings, lectures, a picnic, a potluck, and even a baseball game. You can see the full list here. In London on Monday (June 16), hear United Nations High Commissioner for Refugees António Guterres speak about displacement in the 21st Century at the IRC-UK Annual Lecture. Event details and ticket information are here.
No comments yet.