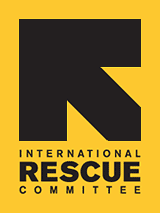 Since 1933, the IRC has provided hope and humanitarian aid to refugees and other victims of oppression and violent conflict around the world.
VOICES FROM THE FIELD
THE IRC BLOG
Jordan: Iraqi Refugees in Hiding

November 12, 2007
By The IRC

Photo: Jiro Ose for the IRC
The IRC's Melissa Winkler is in Jordan, where the IRC has begun to assist Iraqi refugees and the Jordanian communities hosting them. She shares the stories of Iraqi refugees struggling to get by and changes their names for their protection. See all her posts here. November 7, 2007, Amman, Jordan They live in the shadows—tens of thousands of Iraqi families, clustered together in dark and dingy apartments and crumbling hotels.  They work hard to conceal themselves behind closed doors and curtained windows, in crowded and poor urban neighborhoods or quiet winding alleyways.  But we're slowly finding them and offering help, through a network of committed Iraqivolunteers.  The refugees are ordinary people--Samar, Ahmed, Shahd, Mahmoud, Isara—shopkeepers, teachers, barbers, students, mothers, grandfathers, children.  They all escaped a nightmare in Iraq and now find themselves struggling to get by in their countries of exile.  Most have run out of money, are not permitted to work and can't afford many basic things.  They are full of uncertainty about their status and are worried about the future of their children.  They ache with concern for loved ones they left behind.
No comments yet.