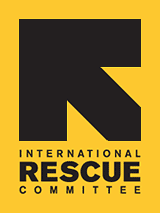 Since 1933, the IRC has provided hope and humanitarian aid to refugees and other victims of oppression and violent conflict around the world.
VOICES FROM THE FIELD
THE IRC BLOG
The journey to Chad

October 22, 2008
By Joanne Offer
Joanne Offer is currently travelling in eastern
Chad
, near the Sudanese border, where the International Rescue Committee helps around 60,000
Darfuri refugees
in two camps as well as local Chadian communities.
It's taken me eight days, four flights, two visas and a hell of a lot of paperwork to get from my base in Kenya to Hadjer Hadid in eastern Chad. The last plane of my journey is a tiny six-seater — including the pilot — and so we fly low enough to get a great view of the eastern part of this desert country. Even though it's only a few weeks after the main rainy season, already I can see dried-up riverbeds, sun-scorched crops and arid, dusty landscapes. We fly over several russet colored hills, so I can see where Hadjer Hadid (iron mountain) got its name. I can also see two bright yellow IRC jeeps frantically clearing the runway of stray sheep in time for us to land! The IRC started to work in Bredjing camp near Hadjer Hadid in August 2008, providing essential medical care for about 31,000 Darfuri refugees and the local population. This remote area of Chad – only about 70km from the border with Darfur – is severely lacking in many of the services you or I take for granted, such as basic healthcare or reproductive services for women. In Bredjing, the IRC therefore operates a health clinic, a smaller health post and a team of community health workers who go from house-to-house in the camp raising awareness about basic health issues, such as getting children immunized or encouraging mothers to breast feed. We also use four donkey ambulances to transport sick patients – donkeys seemingly being the main form of transport for most people here, as we've already passed several on the way into town. Tomorrow I'll get to see our work firsthand as I'll be going into Bredjing itself…
No comments yet.