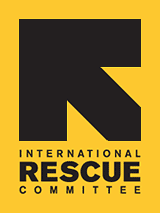 Since 1933, the IRC has provided hope and humanitarian aid to refugees and other victims of oppression and violent conflict around the world.
VOICES FROM THE FIELD
THE IRC BLOG
Kakuma Camp: Meeting Pierrot

June 13, 2008
By Joanne Offer
Portrait of Pierrot  Photo: Joanne Offer/The IRC
The International Rescue Committee's Joanne Offer is in northern Kenya. See all her posts here. One of the joys of visiting our field offices is meeting colleagues on the front line. Kakuma has proved no exception and I spent an interesting few hours with Pierrot Mugaruka from our HIV/AIDS program.   Pierrot fled persecution in Burundi eight years ago. He travelled huge distances through Rwanda and Uganda and was finally sent to Kakuma by the Nairobi government. He says, "I heard such stories about the camp: people said there were scorpions everywhere, that the people didn't wear clothes, and that it was a desert. I feared coming here."
IRC counsellors offer both refugees and local people information about how to prevent the transmission of HIV. Photo: Joanne Offer/The IRC Pierrot told me that settling into the camp was hard at first, not least because of the harsh, dry weather. But he enrolled in IRC's adult literacy program to improve his English skills and never looked back. Today, he helps both refugees and local people access life-saving information about HIV prevention, as well as free testing and counseling services. He describes his role as "the link" between IRC and the refugee community. It's certainly a vital one.