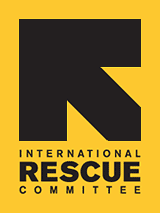 Since 1933, the IRC has provided hope and humanitarian aid to refugees and other victims of oppression and violent conflict around the world.
VOICES FROM THE FIELD
THE IRC BLOG
Photos: "You never know if you'll come back safe"

December 9, 2010
By The IRC
The Women's Refugee Commission is working to ensure refugee women have safe access to cooking fuel.
Photo: Women's Refugee Commission
Our affiliate organization, the Women's Refugee Commission, traveled to Kenya's Kakuma and Dadaab camps this summer to talk with refugee women about the challenges they face when cooking for their families.

More often than not, the women told them, the fuel they need to cook their food rations of dried beans and grains is not provided. "One hundred bags of food are useless without firewood," explained a Somali woman called Asha.
The refugees -- usually women -- must collect firewood themselves outside the camps, where the risk of being attacked, raped, or even killed increases. "When you leave in the morning, you never know if you'll come back safe," Asha said.

View a photo essay on the Women's Refugee Commission blog depicting the women's lives in and around the camps.
No comments yet.