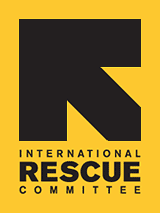 Since 1933, the IRC has provided hope and humanitarian aid to refugees and other victims of oppression and violent conflict around the world.
VOICES FROM THE FIELD
THE IRC BLOG
Kenyans vote … and wait
"The violence of 2007 and 2008 was the worst," says peace activist Simon Muchiri, 50, remembering the disputed presidential elections that tore Kenyan communities apart. He says he believes peace building over the past five years has encouraged co-existence, and he is hopeful local people will have more voice in government.
Photo: Sophia Jones-Mwangi/IRC
NAIROBI, Kenya -
Filled with hope and trepidation, a record number of Kenyans went to the polls yesterday to vote for a new president. The last time Kenyans cast their ballots for president — back in December 2007 — the result was disputed and violence erupted across the country. In the chaotic weeks that followed, 1,500 people lost their lives and more than half a million were displaced from their homes. Many women and girls were attacked and sexually assaulted.
Despite violence reported in the city of Mombasa and other coastal areas on Sunday, the eve of the election, it was a relatively peaceful day of voting.
Turnout was high — Kenya's electoral commission reported that more than 70% of eligible voters made their way to the polls. The commission extended polling hours in some locations as hitches with the biometric voting systems, installed to confirm voters' identities with a fingerprint scan, caused delays. Voters who had joined queues by 5pm were allowed to remain in line, some casting their votes up to seven hours after the official closing time.
As the vote tallying continues into tonight, the International Rescue Committee continues to monitor the situation and is ready to assist in coordination with Kenya's national emergency preparedness response should the need arise.
"We are already hearing of small groups of people protesting the slow pace of the count," says Jerotich Seii Houlding, who runs the IRC's programs in Kenya. "And this evening there was a blast in the Eastleigh area of Nairobi that injured one woman."
Should widespread violence break out, the IRC has emergency medical teams and specialists in responding to sexual violence positioned in key regions of the country – Nairobi, Eldoret, Kisumu and Mombasa.
And while the politicians were on the campaign trail in the months leading up to the election, the IRC and our Kenyan partners were out working in communities across Kenya on
peace initiatives
designed to help prevent a repeat of the violence that divided neighborhoods – and the nation – just five years ago.
As she and her fellow Kenyans wait to hear the outcome of the vote, Jerotich is guardedly optimistic.
"We are not expecting to see the situation deteriorate," she says. "But we are not fully out of the woods yet."
Learn More
No comments yet.