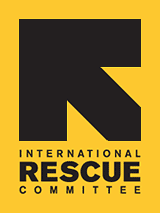 Since 1933, the IRC has provided hope and humanitarian aid to refugees and other victims of oppression and violent conflict around the world.
VOICES FROM THE FIELD
THE IRC BLOG
Kristof on Congo: "The rape capital of the world"
Photo courtesy Kevin Sites, hotzone.yahoo.com
Nicholas Kristof devoted much of his column in The New York Times yesterday to the situation in eastern Congo, "the rape capital of the world." His companion blog on the Times Web site notes that the International Rescue Committee is "among the few private aid groups" active there. You can learn more about how the IRC helps here.
No comments yet.