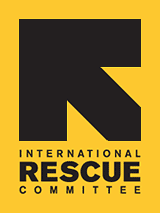 Since 1933, the IRC has provided hope and humanitarian aid to refugees and other victims of oppression and violent conflict around the world.
VOICES FROM THE FIELD
THE IRC BLOG
Leaving behind a life in limbo [Photos]

April 2, 2009
By The IRC
Thailand
in search of safety, food, education and the possibility of freedom. Sheltering in refugee camps, without any hope of returning home or being able to integrate legally into Thai society, these families have just one option: to seek permanent resettlement in a third country. The International Rescue Committee's office in the Thai capital, Bangkok, assists people like these families who are seeking admission to the United States as refugees. The office, which in U.S. government terminology is called an
overseas processing entity
, or OPE, helps refugees prepare applications, facilitates Department of Homeland Security interviews and medical screenings, provides cultural orientation, and makes arrangements for the refugees' departure to the U.S. IRC OPE staff travel to camps along the Thailand-Burma border, like the one pictured here, to educate refugees about the possibility of resettlement to the U.S. and to start the screening process for a new life of freedom. [gallery]
  The ongoing social, economic and political situation in Burma has forced thousands of families out of their homes and across the border to
No comments yet.