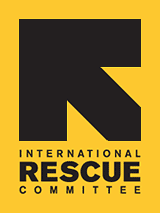 Since 1933, the IRC has provided hope and humanitarian aid to refugees and other victims of oppression and violent conflict around the world.
VOICES FROM THE FIELD
THE IRC BLOG
Leslye Boban, Refugee Resettlement Director, Boise

September 28, 2007
By The IRC
Photo: The IRC
While Leslye Boban enjoyed working for the IRC in Miami, she wanted to get back to her Rocky Mountain roots. So when the opportunity came to head the new resettlement office in Boise, Idaho, she jumped at the chance. Boban opened the office in January, 2006. She was the lone staff member, had no computer and used a box for a chair. In February, 2006, she hired Rabiou Manzo, case manager and Bryson Nalder, employment services specialist, and they soon received their first clients. The first refugee family was showered with attention, Boban recalls, because there were no other clients. Activity in Boise has picked up and three other staff members, Jim Briggs, account technician, Keziah Sullivan, community outreach specialist, and Aliza Wenk, temporary caseworker assistant, have been hired. Since opening the IRC resettlement office in Boise has resettled over 300 refugees. Before opening the Boise office, Boban was the IRC resettlement director in Miami for four-and-a-half years. The biggest difference between the two offices, she said, is that Miami is an "anchored case" site, where only refugees with already established families in the area are resettled. Boise is a "free case" site, where refugees generally have no connection to the community. Resettlement involves helping refugees find everything from furniture to apartments to jobs. "It's much more personal and involved. We're their everything," Boban said. "They depend on the IRC to inform them about what they need to do and to know." Boban often sees her clients in stores or working around town, and enjoys checking in on them casually. Boban knows every refugees the IRC has resettled in Boise on a first name basis. Because the IRC office is small, she said she feels she is making a difference in people's lives and witnessing their successes first hand. "It's a treat to be exposed to so many cultures and languages," Boban said. "I wouldn't know what to do with myself otherwise." Boban has been working with Project SOAR, an IRC program that provides organizational technical assistance to organizations created by and for refugees, as an expert advisor in strategic planning and effective leadership since 2005. Her contributions to Project SOAR as a member of the Field Advisory Network play an integral role in the project's success in working with ethnic-community based organizations. Originally from Boulder, Colorado, Boban completed her undergraduate studies in international affairs at the University of Colorado in 1989, and served in the Peace Corps from 1990 to 1991. From 1993 to 1994, Boban performed HIV/AIDS research and prevention work in Rwanda. She earned a graduate degree in development and management at The School for International Training in Brattleboro, Vermont in 1994. From 1994 to 1999, she worked as a program officer for Family Health International and traveled to Asia and Africa often. She married her husband, Slobodan, in 1995. In 1999 Boban returned with Slobodan to his native Croatia, where she got a job with the IRC as a program manager in resettlement. She worked her way up to deputy director before helping close the office in 2001. She also closed the IRC's Vienna office in 2001. The office had been open since 1945. Closing it was like closing a piece of IRC history, Boban said.
No comments yet.