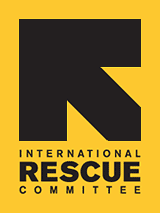 Since 1933, the IRC has provided hope and humanitarian aid to refugees and other victims of oppression and violent conflict around the world.
VOICES FROM THE FIELD
THE IRC BLOG
"Look and see and learn" [Ann Jones in Thailand]

December 10, 2008
By The IRC
The International Rescue Committee is working with writer, photographer and long-time women's advocate Ann Jones to give women in war zones an opportunity to speak, loudly and clearly. With digital cameras, women who have survived conflict, displacement, discrimination, sexual and domestic violence vividly document their own lives and make their voices heard. This is Ann's final post about the project from Thailand. Mae Hong Son, Thailand The last week of A Global Crescendo in Thailand was busy. The new forensic photographers shot practice snaps of volunteer "victims" while the Global Crescendo groups chose photos for their final shows. I jounced from one group to another, one camp to another, in the back of an IRC truck. The forensic photographers stuffed wads of toilet paper under a fake "victim's" hair to raise a bump on the back of her head. A medic trained her camera on the shredded white stuff leaking from the simulated head wound and said, "Brains." The forensic photographers were doing fine.
But what about the photo shows--the grand finale of A Global Crescendo? Most participants had never spoken in public before they joined A Global Crescendo—where they spoke in their groups to a "public" consisting of only fourteen other women. I remembered my colleagues' early warnings that these women are too shy to speak; so although they'd been speaking nonstop for weeks, I tried to make things easy for them. I suggested they invite only their family and friends to the show. They could use the opportunity to practice, and later during the 16 Days of Activism in late fall, GBV staff would arrange a big show for all the important community leaders.
Some of the women stared at me as if I'd lost my mind. They huddled to make a list of people they wanted to invite. Then they handed over the names of every important official in camp. (So much for practice.) And as for refreshments: they wanted fried chicken and sticky rice for lunch. Fried chicken and sticky rice is by Thai standards relatively expensive. It's not a dish available in the camps. My translator Moe Moe was laughing. "It's good," she said. "You'll like it." I wondered briefly what had become of "shy." I wish I could tell you that when the day arrived all the leaders came and listened and changed their ways and put a stop to violence forever. But that didn't happen. Many of the leaders—too busy with other things—didn't attend. But some leaders did make the long uphill climb to the Karreni National Women's Organization compound, enticed by the prospect of viewing the all original, totally unique, first ever, guaranteed to be edifying, never-before-seen-in-our-camp All Women's Photographic Exhibition and Ceremony.
The photographers gathered early to blow up balloons and hang a handmade banner announcing the exhibition of A Global Crescendo. They cracked betel nuts as they waited for their guests to arrive, and when it became clear that many of them would not come, they began the show. Lu Khu Paw, the brave young woman who had been the first to speak at our first meeting, stood before the audience and held up a photo of a some men and women sitting on the deck of a house. "I took this photograph," she said. "It shows men getting ready to run away from the visit of some women from the camp's Gender-Based Violence working group. I want to talk about such men who turn away from the education and awareness-raising offered by the domestic violence team. Most of the men in camp don't want to listen and learn about the domestic violence issue from the GBV working group.
They think that the group can't help solve these problems. They say that the group just creates more problems for them. However, if they listen to people who come and talk about domestic violence, they will learn how the problem starts and how they can solve it by themselves. They will even learn how they can help the community to solve such problems. Most men don't like to listen, but we hope men can see. We took these photographs of things going on in our community so that men can look and see and learn." She stepped aside, and one by one the other photographers came forward to join her. They held up their pictures and spoke about life in the camp as they saw it. There were photos of polluted streams and garbage, flimsy grass-walled houses crowded together, widows and old women doing hard labor (building houses, hauling firewood), orphaned students in an over-crowded boarding house, kids disabled by disease that
might have been treated with better medicine, long-time camp residents glassy-eyed with depression. There were photos of school children too, carrying in their book bags the hopes of two or three generations; and photos of women weaving and wearing the traditional garments that anchored their lives in a valuable past. There were photographs of refugees in the churches in camp, heads bowed in prayer for the victims of Cyclone Nargis—prayers of the survivors of one relentless storm for the victims of another, back home.
When the women finished, one of the male dignitaries would rise to commend the women on their work. A few conscientious men—Section Leaders, Camp Security Committee members, even a Camp Committee Chairperson—had come to each of the three shows, and each designated speaker groped for words to respond to what he'd seen and heard. One apologized for the absence of leaders who'd failed to come. One suggested the women should have a photo gallery so young people and civic leaders alike could see the work they'd done. Another suggested a book. A Camp Security man said, "The women who attended this training have to do more work like this, documenting things. I want to encourage you to continue working on these issues because it is a very good thing for the community." The photographers politely smiled and nodded. They were already making plans.