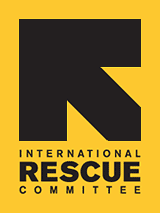 Since 1933, the IRC has provided hope and humanitarian aid to refugees and other victims of oppression and violent conflict around the world.
VOICES FROM THE FIELD
THE IRC BLOG
Looking at barriers refugees encounter in accessing health care

December 1, 2011
By The IRC
The International Recue Committee in Atlanta has collaborated with the federal Centers for Disease Control (CDC) in a study of Iraqi refugees in Georgia that identifies barriers refugees encounter in accessing the health care system. The study is a step toward understanding the challenges many refugees face after they resettle in the United States.
The CDC study examines how the refugees were coping with physical or mental health problems, such as post-traumatic stress disorder, and whether they were able to receive adequate treatment. To support the project, the IRC provided interpreters and translators, an Arabic-speaking focus group facilitator, note-takers and recruiters who invited refugees to take part in the study. More than 1,000 Iraqi refugees have been resettled to the Atlanta area since 2007.
No comments yet.