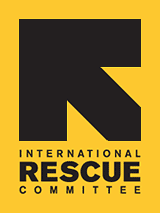 Since 1933, the IRC has provided hope and humanitarian aid to refugees and other victims of oppression and violent conflict around the world.
VOICES FROM THE FIELD
THE IRC BLOG
Lost Chronicles Found - Part 1

July 21, 2008
By The IRC
Photo: Rosalie Hughes/The IRC
Last summer, Rosalie Hughes volunteered at a summer school program for refugee youth run by the IRC's New York resettlement office. The six week program, which is located at Marymount Manhattan College, helps prepare newly arrived refugee children to go to school. Rosalie kept a journal of her experiences, however, her writings were never posted on the IRC's blog as intended because of last summer's steampipe explosion in Midtown Manhattan, which temporarily closed the IRC's offices. We are happy to post them now. The entrance to Marymount Manhattan College in New York is busy with activity. Four small Tibetan and West African boys chase each other around a sidewalk tree. A group of Liberian and Guinean high school-aged girls sit on a bench, heads huddled, peering and giggling at young men who walk by. A mother wrapped in an orange and green "kanga" – a traditional dress - sits on the sidewalk with two small sons at her side. They are waiting at the door of the IRC's Summer School, which is set to open today. The school will run for six-weeks and prepare newly arrived refugee and asylee children for the New York City school system. Classes are held on the fifth and seventh floors of the Marymount Manhattan College, a small liberal arts college on the Upper East Side of Manhattan. The lobby of Marymount has a checkered floor and artwork on the walls. The classrooms are basic, but functional. There are four classes: lower elementary, upper elementary, middle school and high school. In the mornings, students will have instruction in literacy and math, and in the afternoons they will do recreational activities such as art, music, sports, theater and dance. The student body resembles a mini United Nations. The school's 65 students come from 18 countries. Most of the students are either from West Africa –Guinea, Liberia and Sierra Leone, or Asia –Tibet, Vietnam and Burma. Among the students, 14 different languages are spoken: French, Fulani, Mandingo, Dioula, Vietnamese, Ewe, Tibetan, Russian, Kyrgyz, Karen, Farsi, Creole, Wolof and Swahili. About half of the students already speak some English. But there are certain words in English all of them know – green card, soccer, and refugee.All have come to the United States within the past two years and are between the ages of six and eighteen. Most live in Brooklyn and the Bronx, and will commute to school each morning on the subway system. * * * An hour after school starts, a middle-aged man comes into the office, which is a small classroom on the fifth floor. He is tall, clean-cut and African. He wears loose jeans and a plain blue t-shirt. "Is my son, here," he asks, in thickly accented English. He points to the floor."Your son is here?" Minerva, the youth coordinator, asks. Her question is patient and friendly. He nods."Did you bring your son to school?" She asks. Another nod."Would you like to see your son?" Nod."Are you wondering if he is here?" Nod. He speaks a bit more and we understand that his son, Ailou, is in the high school class and his father, Samba, has come to speak with him. I walk Samba to his son's classroom, two floors up. In the elevator, I ask him how long he has been in this country."Me, seven years," he says. "My son – one month." They are from Senegal, he tells me. The seventh floor smells of pungent body odor, reminiscent of my own high school hallway. In the classroom, the eighteen students are sharing names in a circle. Ailou sees his father and comes to the door. He is small and wears a white t-shirt and baggy jeans, the same ensemble worn by three-quarters of the boys in his class. In the hall, Aliou and Samba speak quickly in Wolof, one of several languages spoken in Senegal. The father points down the hall, then motions up and waves his hands forward.I ask what they are talking about and if I can help. The father says that his son does not know how to get home. "He needs to get the metro to the Bronx," he says. Aliou's eyes look down while we speak. I offer to escort Aliou to the train after school and Samba looks relieved. He gives me directions: "up." He points up the street. "Left, Lexington. 68… 71, too far." I scribble on my piece of paper. For the umpteenth time this week, I wish I were a native New Yorker. I, too, am still learning the city's complex transportation. "6 train to the Bronx. St. Lawrence stop," he says. I repeat the directions and Samba nods and thanks me again. We ride down the elevator together and I assure him his son will be OK, that he will see him in the evening. My smile and reassurance masks my uncertainty. What trust this father has, I think, to let a fifteen-year-old boy ride the subway alone in a country whose language he does not speak. I'm forgetting this boy made it from Senegal to New York without his father, likely facing persecution and unspeakable dangers along the way. Riding alone from Manhattan to the Bronx is easy. 
No comments yet.