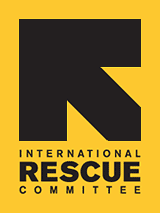 Since 1933, the IRC has provided hope and humanitarian aid to refugees and other victims of oppression and violent conflict around the world.
VOICES FROM THE FIELD
THE IRC BLOG
Mapping emergencies, helping Afghans
KABUL, Afghanistan - The needs and vulnerabilities of Afghans can be extremely difficult to accurately assess amidst the ongoing conflict, which dominates news coverage of Afghanistan. An essential part of the International Rescue Committee's work in Afghanistan entails gathering such information, which we use to better serve the country's most vulnerable.
All of us in the humanitarian community have observed that important indicators of Afghan well-being have been worsening in recent years. As a new IRC report underscores, at the end of last year some 450,000 people were displaced by conflict and there were record high numbers of asylum-seekers leaving Afghanistan alongside record low numbers seeking to return.

As responsibility for national security is passed to Afghan forces this year and next, it is critical that the security and well-being of the Afghan people are not forgotten. The IRC plays an important role in reaching communities out of reach of the Afghan government and UN agencies and assessing the needs of Afghan civilians. Threats to the safety and well-being of Afghans include not just the impact of violence and conflict but also environmental hazards, underdevelopment and poverty.
Since July 2010 the IRC has assisted 14,000 families affected by emergencies and in need of rapid assistance in six provinces of Afghanistan. With the typical Afghan family comprised of seven members that means close to 100,000 people. And this year we are extending our coverage to two additional provinces: Badghis in the northwest and Helmand in the south. Our emergency response teams are ready to respond within 24 hours with pre-positioned relief supplies. After large emergencies – such as the massive floods in 2010 and the drought of 2011 – we have helped people recover lives and livelihoods with training, cash-for-work programs and vouchers enabling Afghans to purchase essential food items.
One of the tools we use is response mapping. This is an example: a map of our emergency responses, which shows a sample of the more than two hundred interventions we have conducted over the past two years. Click on a dot (highlighting a community where the IRC has worked), and it will provide a synopsis of what the IRC has done where. It demonstrates the range, spread and frequency of emergencies faced by Afghans. Even if you pay close attention to the news from Afghanistan, you won't have heard of most of these emergencies. They not only include military conflict, but also others such as recurrent flooding and drought, tribal conflict, severe winter weather and refugees who've returned but are unable to find work or housing.
While separating and identifying the causes of emergencies is not always easy or possible in Afghanistan (internal displacement in the country is a remarkably complex phenomenon), our teams focus on the immediate needs of the families and communities we reach. We survey every household to determine how we can best alleviate their difficulties. This may include distributions of kitchen sets, bedding, washing materials such as soap and towels, tents, jerry cans for water storage, chlorine to ensure their water is clean and personal items for women. When families have other needs, we refer them to other organizations that can help, such as by providing food rations or winter clothing. If those organizations cannot reach the families, we deliver the supplies on their behalf.
Mapping the emergencies provides a way to visualize the range of problems facing Afghans, areas of frequent or concentrated risk, and places where we might not have enough information to know the situation. Now that we have begun relief operations in Badghis and Helmand provinces we will begin to build a picture of the humanitarian needs there. Such information is critical both to our work and the broader humanitarian community as Afghans try to better cope with the severe challenges ahead.

Learn More: Afghans face humanitarian crisis as security deteriorates
In Afghanistan, the worst security conditions in a decade combined with chronic poverty, joblessness and relentless natural disasters have caused a humanitarian crisis that requires urgent international attention.
No comments yet.