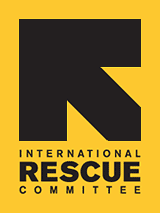 Since 1933, the IRC has provided hope and humanitarian aid to refugees and other victims of oppression and violent conflict around the world.
VOICES FROM THE FIELD
THE IRC BLOG
"Me, I'm a Camera": Video and New Posts from Ann Jones

May 14, 2008
By The IRC
[youtube=http://www.youtube.com/watch?v=-3c7n_FaSiQ]

Video: Tomsdispatch.com
Tomsdispatch.com is featuring a video and two new blogs from Ann Jones, who has been working with the International Rescue Committee to help women in war zones — survivors of conflict, displacement and sexual and domestic violence — use photography to make their voices heard. You can learn more about the project and read Ann's earlier posts on the IRC blog here. "The War Against Women Never Ends" "I'm checking in from West Africa, where I've been working with women in three neighboring countries, all recently torn apart by civil wars: Liberia, Sierra Leone, and Côte d'Ivoire. The Iraq debacle has monopolized attention and obscured these "lesser" wars -- now officially "over" -- but millions of West African women are struggling to recover. For them, the war isn't really over at all, not by a long shot. This is the war story that's never truly told." "Me, I'm a Camera" "Digital cameras are the tool. I arrive with them and lend them to women, most of whom have never seen a camera before. I teach them to point and shoot -- only that -- and then I turn them loose to snap what they will. I ask them to bring me some photos of their problems and their blessings. They work in teams, two or three women sharing a camera and very nervous at first. (Some women actually shake.) It takes the whole team to snap the first photos: one holds the camera, another points, another shoots."