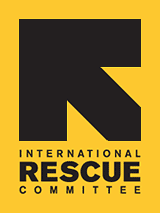 Since 1933, the IRC has provided hope and humanitarian aid to refugees and other victims of oppression and violent conflict around the world.
VOICES FROM THE FIELD
THE IRC BLOG
More aid needed as Syria disaster grows steadily worse

January 29, 2013
By The IRC
Jihan Bakar, 43, with her children, from left: Zakaria, (8), Adar (3) and Zekra (7). Her husband was killed by a bomb in Syria. The family now lives in a refugee camp in northern Iraq.
Photo: Peter Biro/IRC
"The humanitarian disaster in and around Syria is immense and growing steadily worse. We are encouraged by early and significant pledges by the US and UK governments and hope other nations will step up as well. It is critical that funding appeals are met, bilateral aid is scaled up for countries hosting large numbers of refugees, and diverse channels are used to get lifesaving aid to Syrians in dire need."
- International Rescue Committee president George Rupp, in a Jan. 29 IRC
statement
calling on donor countries to dramatically scale up aid for millions of Syrians. The conference on Jan. 30, chaired by the UN and hosted by the Government of Kuwait, seeks to raise $1.5 billion for the next six months to assist 4 million people inside Syria and some 700,000 Syrian refugees seeking safety in overwhelmed neighboring countries and North Africa.
Posted in
Advocacy
,
Emergency Response
,
Syria Crisis
,
Syria
,
Iraq
,
Jordan
,
Lebanon
| Tags:
Advocacy
,
how to help
,
humanitarian aid
,
Syrian refugees
,
Syria crisis
No comments yet.