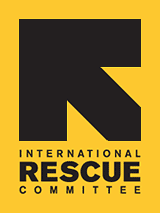 Since 1933, the IRC has provided hope and humanitarian aid to refugees and other victims of oppression and violent conflict around the world.
VOICES FROM THE FIELD
THE IRC BLOG
The most common violence

August 21, 2012
By The IRC
The primary threat to women in West Africa is not war or armed gangs, it's their husbands, according to a recent International Rescue Committee report, Let Me Not Die Before My Time: Domestic Violence in West Africa.
"Domestic violence is often considered a private matter, minimized as a cultural practice or seen as an issue that can be addressed only after peace and development take hold," says IRC president George Rupp, who led a fact-finding commission to the region.
The IRC report recommends that governments and donors recognize domestic violence as a public crisis and develop strategies to address the problem. The report has already had an impact. In Sierra Leone, the country's First Lady, Alice Sia Koroma, told a gathering marking the report's release that silence is "not an option" when it comes to domestic violence. In Liberia, a new law against domestic violence is being considered by the government. Passage of such a law is urged by the IRC report. Public events to discuss the IRC report were also held in Ivory Coast.
Working together to end domestic violence
The IRC has enlisted the help of 450 marketing students from around the world to come up with ways to raise awareness about domestic violence. They've gathered at the
Hyper Island
campus in Sweden with support with marketing/advertising firm
gyro
to brainstorm together and pitch their best ideas. You can follow their progress at
www.IRCthinkin.com.
Learn More