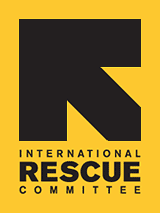 Since 1933, the IRC has provided hope and humanitarian aid to refugees and other victims of oppression and violent conflict around the world.
VOICES FROM THE FIELD
THE IRC BLOG
Mother's Day: Glamour says IRC Rescue Gifts are the way to go

May 11, 2012
By The IRC
"Donating in [Mom's] name is such a cool way to honor her and say, 'Hey, you make a big difference in my life, and now you're making a big difference in the world.'"
- Glamour's "The Conversation" blog: A Mother's Day Gift Idea That'll Last Way Longer Than Pretty-Smelling Soaps
Thank you, Glamour!
This Mother's Day, honor a special mom in your life by giving her a symbolic Rescue Gift. Minutes after you choose your gift, she will receive a personalized eCard.
No comments yet.