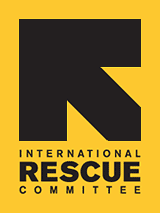 Since 1933, the IRC has provided hope and humanitarian aid to refugees and other victims of oppression and violent conflict around the world.
VOICES FROM THE FIELD
THE IRC BLOG
Myanmar Disaster: "Imagine the Horror"

May 7, 2008
By The IRC

Photo: Courtesy www.alertnet.org
"Just imagine the horror of watching whole villages completely submerged and swept away. Now the survivors are homeless and desperate. They are seeking shelter in monasteries or just out wandering in search of any form of shelter from the elements. They say bodies are scattered throughout fields, school yards and roads. They have lost so many family members and neighbors and are very very worried about dwindling supplies of food and water."
- Greg Beck, the International Rescue Committee's Asia regional director, speaking in Thailand, where he is organizing IRC's emergency response to the cyclone disaster in Myanmar. IRC emergency experts have rushed to the region to assess needs and launch lifesaving assistance for survivors. You can donate to IRC's emergency response here.