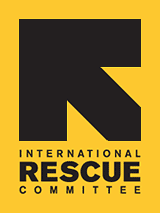 Since 1933, the IRC has provided hope and humanitarian aid to refugees and other victims of oppression and violent conflict around the world.
VOICES FROM THE FIELD
THE IRC BLOG
Myanmar: "Every story will break your heart" [Photos]
Photo: The IRC
"Everyone has stories of losing parents and children and every story will break your heart," says an IRC volunteer in Myanmar who is reponding to the cyclone emergency. "One man managed to grab his baby girl as he was lifted by a wave into a tree. He was able to grasp a branch with his free hand and that's how he and his daughter survived. But his wife and home got carried away in the fierce waters. Everyone is struggling to come to terms with what has happened." You can read the new photo essay from IRC's Melissa Winkler here. To learn more and help, visit theIRC.org/myanmar
No comments yet.