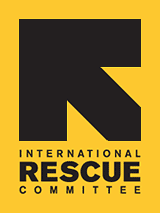 Since 1933, the IRC has provided hope and humanitarian aid to refugees and other victims of oppression and violent conflict around the world.
VOICES FROM THE FIELD
THE IRC BLOG
Nepal's Child Soldiers Trade Rifles for Tools
The IRC has helped 1,400 former child soldiers and other vulnerable children across Nepal go back to school or enrol in vocational training programs. Photo: Peter Biro/The IRC
The IRC's Peter Biro is reporting from Nepal, one of the world's poorest countries. Despite a 2006 peace accord that ended a decade of civil war, and elections that will help determine the country's future, life is a daily struggle for most people in the Himalayan nation.
The Indian-built jeep struggles to negotiate the steep and muddy path leading to the village of Dhuseni in eastern Nepal. The track winds though a landscape of majestic hills and terraces lined with tea, the major crop here. Only a few kilometres away, across the border with India, lie the famous tea plantations of Darjeeling.
We pass women in colourful saris carrying large baskets with tea leaves across rickety bamboo bridges straddling fast-flowing streams. But the beautiful landscape sits in stark contrast to the realities of life here. Nepal, one of the world's poorest countries, is only slowly recovering from the civil war which rocked this small Himalayan nation for ten years.
Like many other rural parts of country, this area was a hotbed for the communist insurgency that pitted Maoist guerrillas against the Nepalese army. Many of those who fought on both sides were under the age of 18 and after the peace accords, signed in late 2006, the International Rescue Committee came here to support the former child combatants as they began their difficult transition to civilian life.
Because most of them had been unable to attend school or get a job, the IRC launched programs here and in other parts of Nepal to provide the former child soldiers with schooling or vocational training.
"This is especially important now, since many of them risk being re-recruited into the Maoist army," says the IRC's field manager Chandra Nath Sapkota, as our vehicle slowly makes its way higher into the hills.
"They also risk being recruited for underpaid and dangerous work in the Gulf states, the Middle East or Southeast Asia."
Chandra says that children served not only as fighters but also as porters, messengers and spies or took part in cultural and indoctrination programmes. They often joined the rebel movement - sometimes as young as nine years old - initially as entertainers and political workers, but later ended up in its armed wing.
Although the villagers in Dhuseni have been understanding about the plight of the former child soldiers, some communities have been less welcoming. Chandra tells me that the IRC supports youth groups that perform street plays explaining how many children were pressured or lured into the armed groups. And asking communities to give them a chance to reintegrate.
"Many of the former child combatants suffer from trauma and stress and require psychosocial support," Chandra says. "The message of the street plays is that the children are victims of the war and that the communities must help them get back to normal again."
We pull up in front of Dhuseni's only store, a small shack selling mainly instant noodles and wash detergent, and a group of villagers quickly gather around the vehicle. The surrounding hills are dotted with women picking tea and goats graze freely in the shrubs. The Maoist party flag, emblazoned with a hammer and sickle, flaps on a bamboo pole marking the village entrance. There are still a lot of Maoist supporters here, according to the store's owner, Rakesh Basnet.
"Others are just too afraid to say that they don't agree with their politics or methods," he adds.
I sit down with 19-year-old Padam on the lawn outside the village school. He tells me that he joined the Maoists in 2003 when he was only 14 years old.
"I was being harassed by the police a lot because they suspected us of sympathising with the Maoists," he said. "So in the end I thought that I might as well join them."
"It was very hard. We fought a lot but I was brave. One time we were attacking a group of army soldiers over there," he said, pointing at one of the surrounding hills. "Someone threw a grenade and I got shrapnel in my face. My left eye was destroyed."
Like many other in the Maoist army, Padam stayed with his family throughout the conflict.
"When we came down from the mountains after a raid or a patrol, we would send our sentries out first, in civilian clothes. They were checking that the police or the army wasn't around," Padam says. "Then we would eat and sleep in our homes."
Store owner Rakesh Basnet shakes his head when I ask him what life was like here during the war.
"There was so much fighting," he says. "One time, a couple of years ago, 15 rebels and two government soldiers died in a clash here."
"The guerrillas forced us to give them transport, lodging and food," he continues. "They still control a lot of things here. Whenever they have a political rally we are forced to attend, even if we are busy working."
Padam and a dozen other former child soldiers have just graduated from an IRC course in electrical wiring. They are among 1,400 former child soldiers and other vulnerable children across Nepal that the IRC is helping to go back to school or enrol in vocational training programs.
"We are confident that most of them will be able to find work, because the government has promised to soon provide electricity to this and other surrounding villages," says Rabindra Gyawali, the IRC's child protection officer here. "All the houses in this area need to be wired and hooked up to the main lines."
Padam is positive about his future as a civilian. He shows me his new tool kit and tells me that the training has given him more confidence.
"I missed most of my schooling so I was very happy to learn a trade," he says. "I have swapped my rifle for tools."