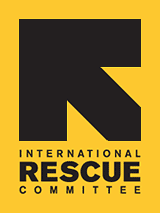 Since 1933, the IRC has provided hope and humanitarian aid to refugees and other victims of oppression and violent conflict around the world.
VOICES FROM THE FIELD
THE IRC BLOG
New holiday favorite - Rescue Gifts

November 23, 2012
By The IRC
Starting your holiday shopping today?
Disasters can destroy a family's farm and livestock, threatening their survival. Your symbolic gift can supply a pair of goats for a disaster-stricken family that can provide milk for malnourished children and a chance to rebuild their lives.
With each Rescue Gift, send a beautiful personalized printed or eCard to your gift recipent.
No comments yet.