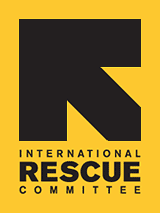 Since 1933, the IRC has provided hope and humanitarian aid to refugees and other victims of oppression and violent conflict around the world.
VOICES FROM THE FIELD
THE IRC BLOG
New photos from Myanmar

The IRC has been installing water pumps, taps and filtration systems to provide clean water to communities.
Photo: Anne Richard: The IRC
Here are some new photos from Myanmar from Anne C. Richard, the International Rescue Committe's vice president for government relations and advocacy. Anne recently returned from a visit to the Irawaddy Delta region, where the IRC has been assisting communities that were among those hit hardest by Cyclone Nargis.
You can read Anne's blog post from Myanmar here.
You can find more about the IRC's programs in Myanmar and how you can help here. [gallery]
No comments yet.