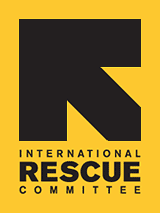 Since 1933, the IRC has provided hope and humanitarian aid to refugees and other victims of oppression and violent conflict around the world.
VOICES FROM THE FIELD
THE IRC BLOG
New Video - Tom Brokaw in Rwanda. Part 1

October 9, 2007
By emily.holland
[youtube=http://www.youtube.com/watch?v=pyiNHnQ1ELA]

Video: The IRC
Traveling to Rwanda was a very special experience for me. Not only did I have the chance to learn about the IRC's programs through the eyes of NBC newsman and co-chairman of the IRC Overseers Tom Brokaw, I was also returning to the country where I began my IRC experience eight years ago.
Back in '98, Rwamagana Orphanage was just finishing its work tracing and placing orphans of the genocide with relatives and foster families. Today, the IRC is helping at-risk youth build vibrant futures.
No comments yet.