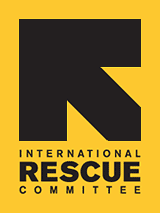 Since 1933, the IRC has provided hope and humanitarian aid to refugees and other victims of oppression and violent conflict around the world.
VOICES FROM THE FIELD
THE IRC BLOG
New Voices, New Blog
Darfur - Photo: Emily Holland/The IRC
Introducing "Voices from the Field," the International Rescue Committee's new blog. Whether you've been following our old blog or if this is all new to you -- welcome! As always you'll hear from refugees, IRC humanitarian workers, activists and volunteers around the globe -- new voices as well as familiar ones. They'll be sharing their own stories, from the front lines of regions torn apart by violence to the front porches of U.S. towns where the IRC is helping uprooted families make a fresh start. And we've added commenting, so now you'll be able to add your own voice to the mix. We want to hear from you!